I've just put in an order for a few games from Allgames4you.de which should turn up next week. Three big box games: Santa Cruz (the new Hans im Gluck release); Helvetia from Glen More designer Matthias Cramer; and Michael Schacht's Africana. On top of that are four little games (just to please Nige): Zooloretto Wurfelspiel; Keltis - Das Wurfelspiel; Wurfel Bohnanza; and Bullenparty.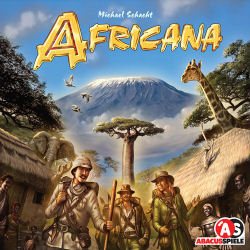 Comments »
The URI to TrackBack this entry is: http://www.spiel.co.uk/wordpress/wp-trackback.php?p=485
No comments yet.
RSS feed for comments on this post.
Leave a comment
Line and paragraph breaks automatic, e-mail address never displayed, HTML allowed: <a href="" title=""> <abbr title=""> <acronym title=""> <b> <blockquote cite=""> <code> <em> <i> <strike> <strong>